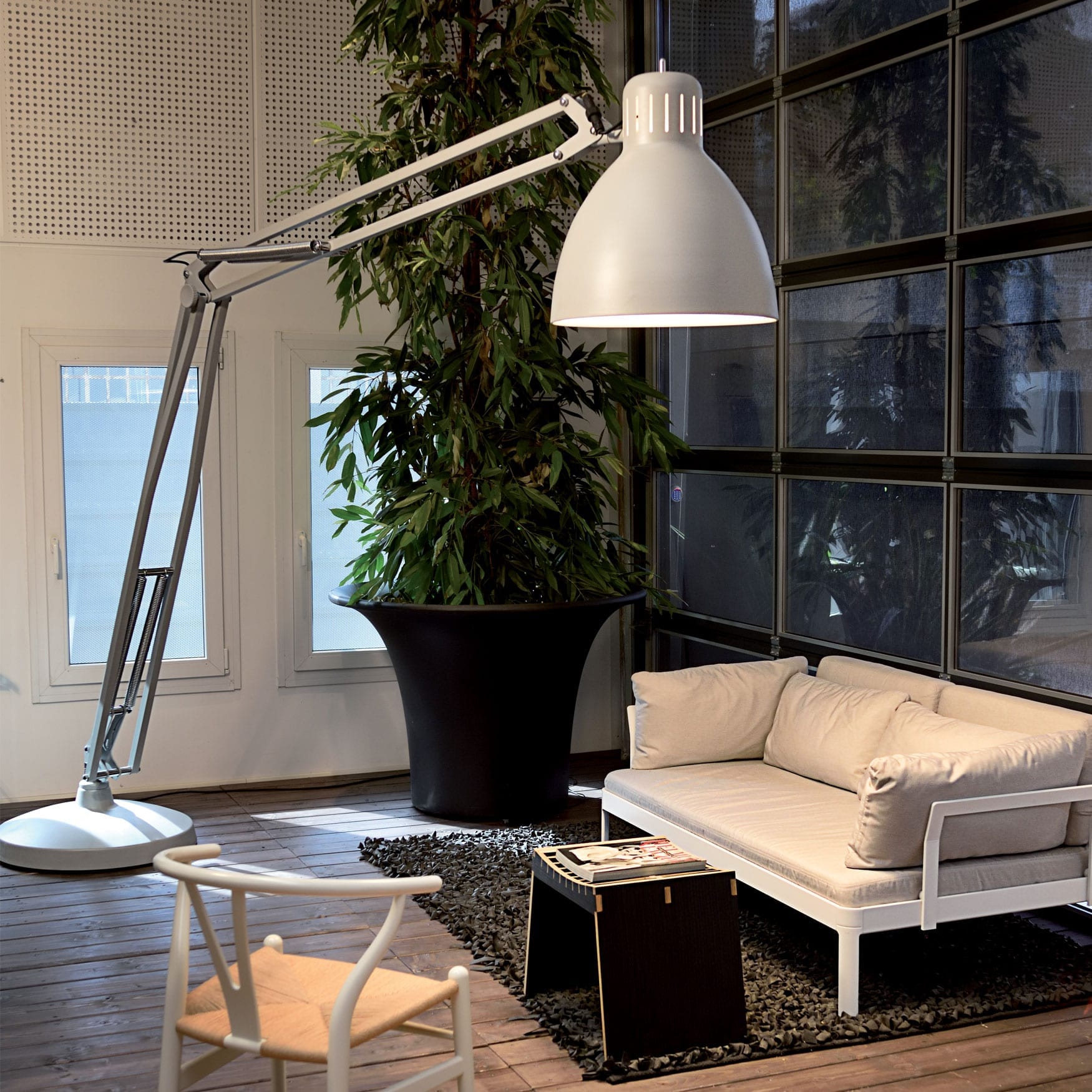 JJ GREAT
Leucos Design Lab
Large scale, matte lacquered aluminum lamp. Floor (Indoor – Outdoor) and pendant version.
Available in white, black, amarant red, mica blue, sablé grey and rust brown. Interior of the diffuser in white lacquer.
Custom colors available upon request.
Dimmable LED light source (user replaceable).
Leucos adds Casambi Smart Control and a User Replaceable Integrated LED.