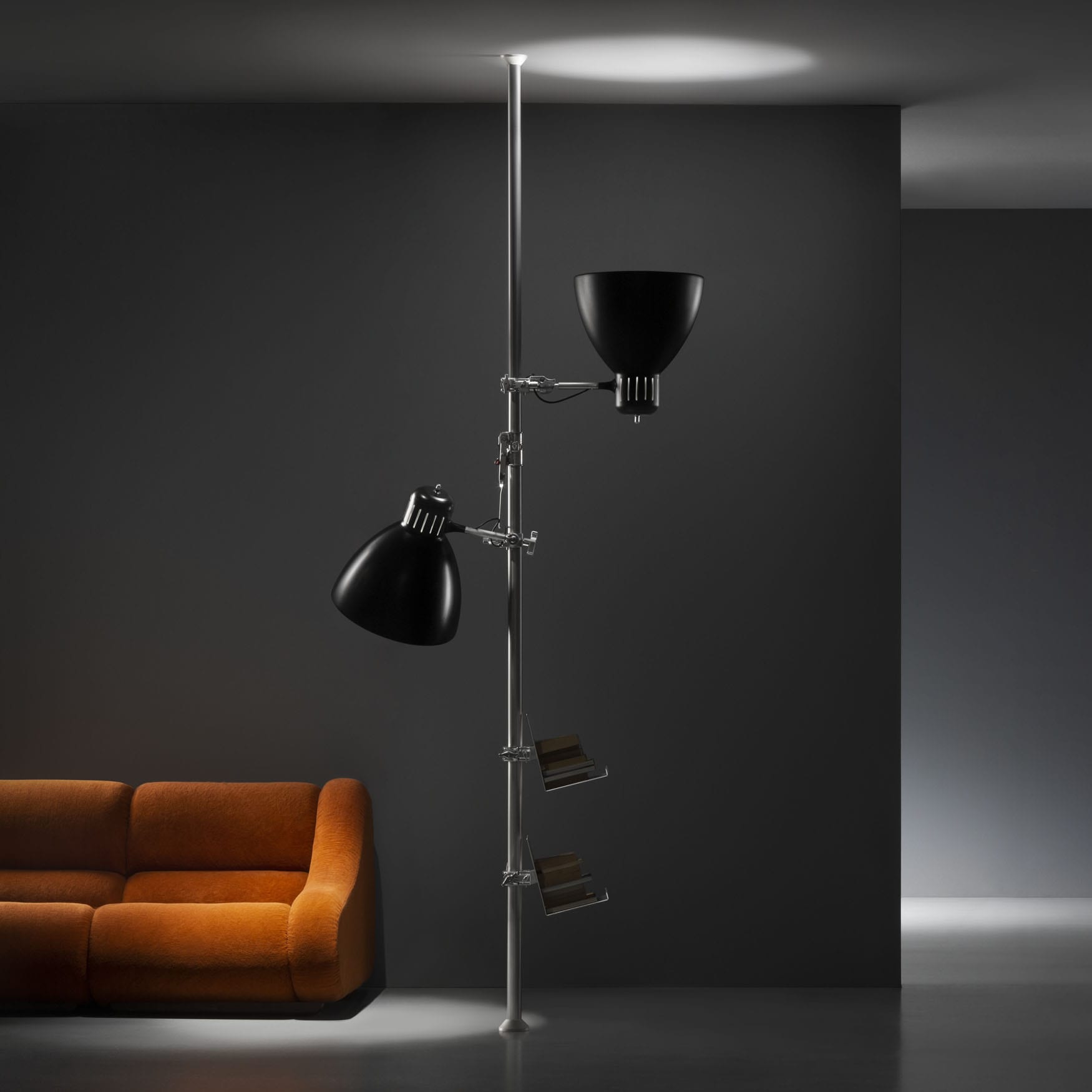 JJ BIG – Grip
Leucos Design Lab
JJ Family's newest size and typology.
Adjustable "Grip lamp" orientable in all directions.
The new JJ BIG – Grip allows different applications (table, floor, wall or ceiling) thanks to the included "Super Clamp" (an attachment that allows you to connect the lamp to a wide range of locations with either round and rectilinear profiles) and using design accessories such as "Autopole" (extendable floor-ceiling tension column in anodized aluminum) and the "Grip Mount" (wall/ceiling attachment in polished anodized aluminum).
Matte lacquered aluminum diffuser available in white, black, amaranth red, mica blue, sablé grey and rust brown. Interior in white lacquer. Polished anodized aluminum structure.
Dimmable LED light source (user replaceable).
Indoor version: dimmer on cord (push-dim).
Outdoor version: wireless CASAMBI® Smart Lighting Control.