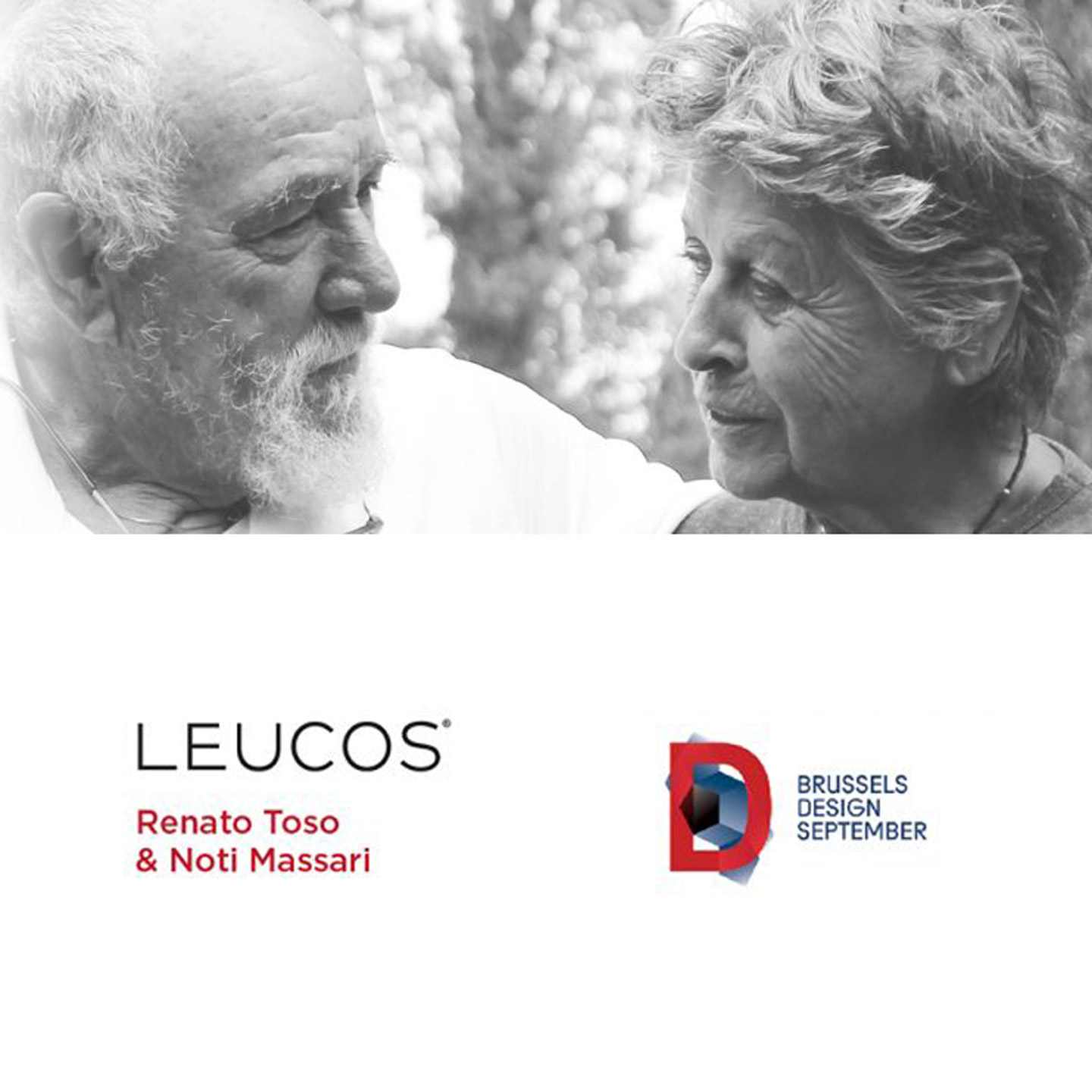 LEUCOS take part in the Brussels Design September show. For an entire month the Belgian capital hosts a series of events including conferences, exhibitions and Arts&Crafts tours, all dedicated to the world of design.
A very interesting appointment is the conference with Renato Toso and Noti Massari, two historic Leucos lamp designers and authoritative figures in the interior design sector, which is an enjoyable chance to hear the two talking about design through their works and collaboration with companies in the sector.
Conference with Toso & Massari: Tuesday 26th at 8:15pm
Flagey, Place Sainte Croix – 1050 Brussels
Other opportunities to meet Leucos: at an exhibition at Tenbosch House, where the Leucos history is relived through its products; a Peinture Fraîche exhibition where as well as being able to admire the company's iconic pieces there is also the option to buy.
Tenbosch House, 94 rue Tenbosch – 1050 Brussels
Opening times: 8, 9, 15, 16, 22, 23, 29, 30 and Wednesday 27th September from 11am to 6pm
Finissage: Thursday 28th from 6pm onwards
Peinture Fraîche, 10 rue du Tabellion – 1050 Brussels
Opening times: from Wednesday to Saturday, 10:40am to 7pm
Vernissage: Wednesday 27th from 6pm to 8pm