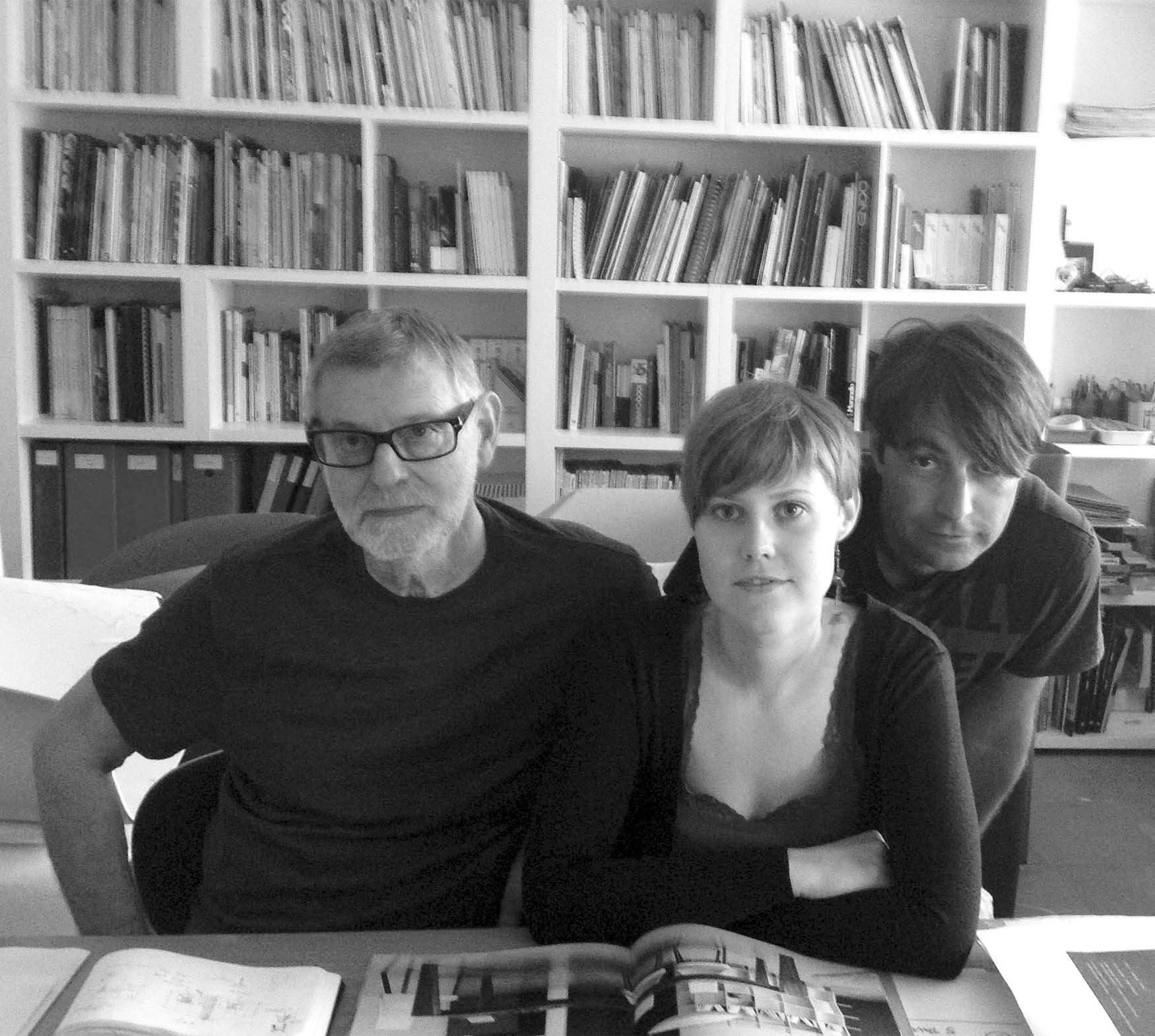 Arter & Citton
Studio Arter&Citton was founded in 1990 as a result of the collaboration between Alberto Werner Arter and Fabrizio Citton. The scope of the design activity covered various disciplines, from architecture to design, from interior design to nautical projects, up to communication and visual selling.
The various design experiences acquired by the duo have allowed Studio Arter&Citton to explore various and possible "worlds", thus resulting in great freedom when developing the project itself.
These assumptions led to the opening of D.MOD in 1997: a new creative laboratory in the field of Urban Design and Alternative Design which combines the actual design process and other figurative expressions, such as photography, painting and sculpture. In June of 2013, Sara Bitežnik joined the Studio.
Alberto Werner Arter
Alberto Werner Arter graduated from the University Institute of Architecture of Venice in 1969. He collaborated with and worked for the Laboratory of Arts and Costumes at Palazzo Grassi, developing the relationship between architecture and photography. Afterwards, he worked for many years as a professional architect and designer in Venice and Geneva, contributing to many projects, including the Dupont-Nemour buildings and the underground parking facilities at Lake Geneva. Many of his projects have been selected for design and architecture exhibitions.
Fabrizio Citton
Fabrizio Citton graduated from the University Institute of Architecture of Venice in 1990. In addition to architecture, his interests include interior design, visual selling, graphics and design, the latter motivated by him being selected in 1991 for the Design Management competition organised by Gino Finizio. In subsequent years, he dedicated his time to studying design methodologies and to projects for the sector of large and medium-scale distribution, becoming art director for several companies in that particular sector.
Sara Bitežnik
After her training at the Art School of Ljubjana, Sara Bitežnik graduated from the University Institute of Venice. She collaborated with several professional firms operating in the fields of architecture and industrial design, her interest focused on construction techniques applied to informal architecture and on modelling techniques. Since June of 2013, she has been an important member of Studio Arter&Citton.