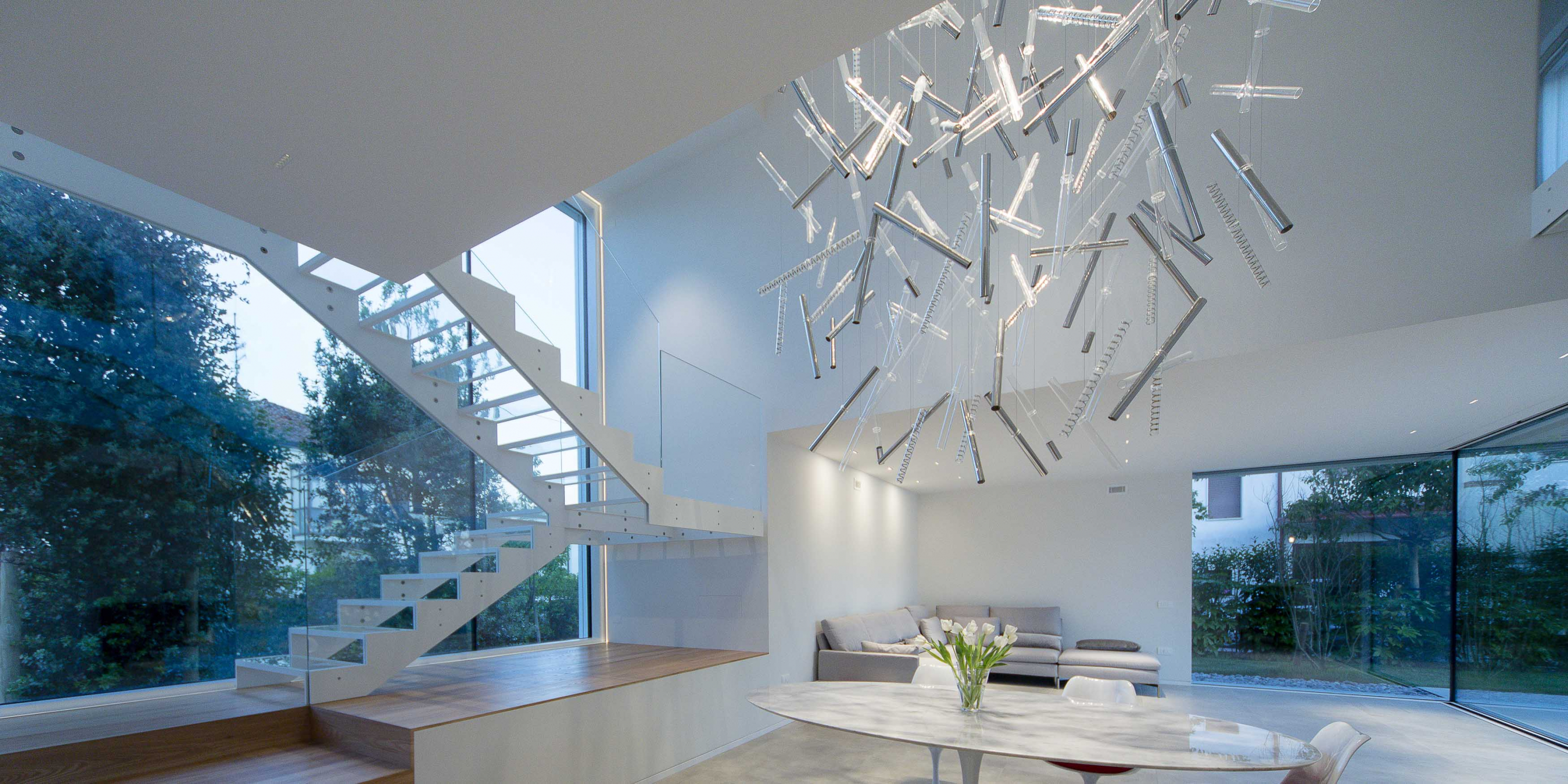 Designed by Architect Filippo Caprioglio in Mogliano Veneto, F + T + 3 is the most beautiful luxury home in Italy.
Awarded in 2021 at Luxury Lifestyle Awards as the best single-family home in Italy, it is built on the concepts of sustainability, clean lines and modularity of light, which is a core theme for Caprioglio.
Indeed, at the heart of the project there is a lamp, IXI, made by Leucos based on the Architect's design. Its matte white lacquered metal structure supports a cascade of cylindrical glass elements with various mirror chrome details.
"I played with the idea of ​​spatial surprise: it goes from a minimum height of 2.70 meters to almost 6 meters in the open space, from which the huge chandelier falls. A luminous sculpture that can be modulated according to space and needs. It is made up of 180 pieces, (…) ".
IXI is a modular product that can be personalized according to any space and project needs. IXI can create tailor-made scenographic and emotional compositions to meet the requests of architects, interior designers and design experts.
Contact Leucos for more information about IXI at info.us@leucos.com