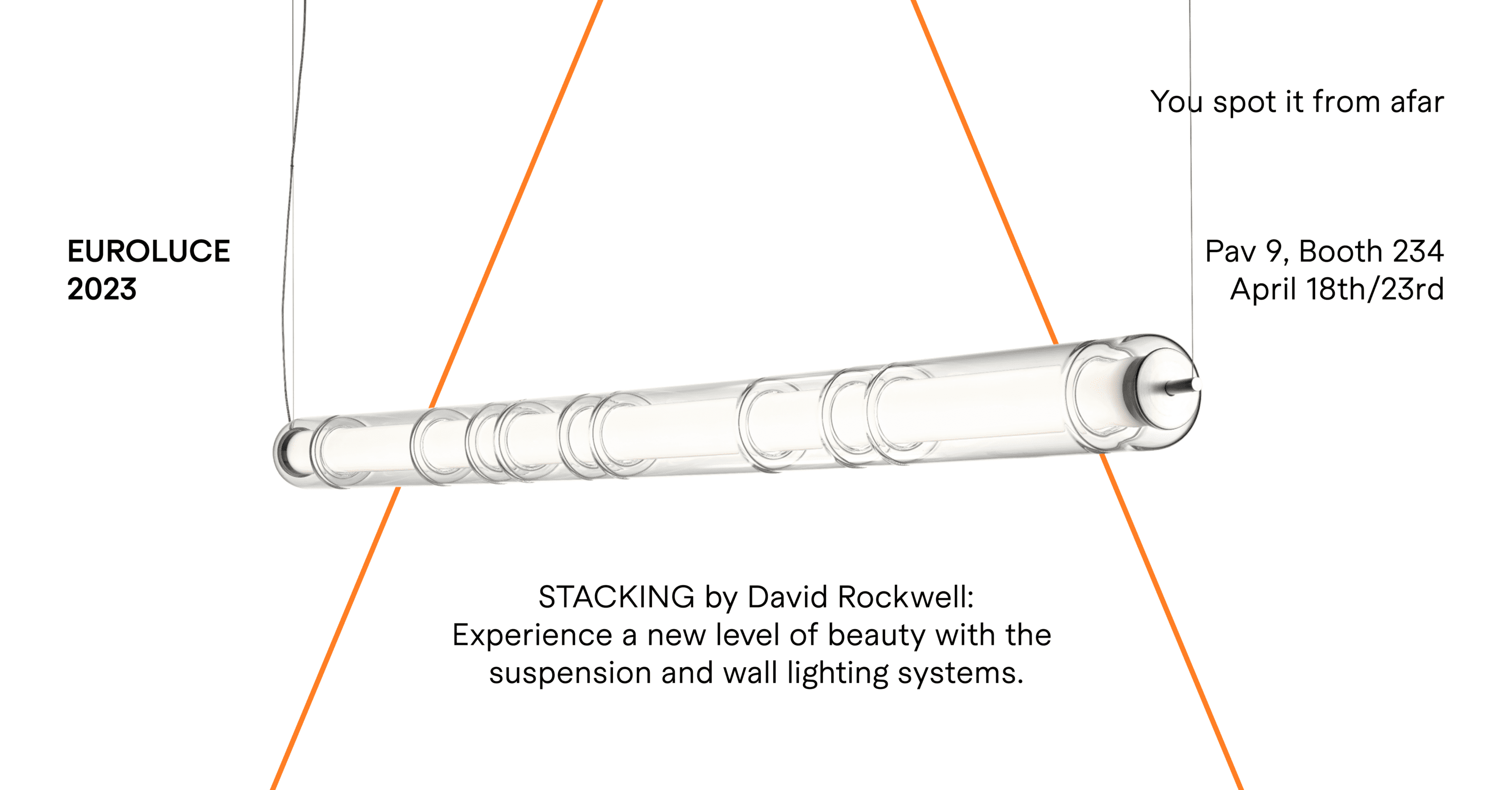 Among the new upgraded versions of Aurelia, Lightbody and the iconic Aella, the real star under the spotlight at Leucos booth 234 pav 9 will be the new Stacking suspensions lights.
Designed by David Rockwell, this new series of striking horizontal chandeliers and vertical pendants represent the evolution of the existing three floor lamps. Contemporary techniques have been used for the new pendant lights that nod to artisan traditions. This evolution of  Stacking make the lights suitable for a variety of uses and environments, allowing designers to combine and create their own compositions in a modular and flexible way.
New colors and finishes will soon be revealed and trust us, you will spot them from afar!
Visit us at Euroluce 2023 Pav 9 booth 234 to discover the new Stacking suspensions.
"Stacking has always been one of my favorite lamps and a key product for Rockwell Group," says David Rockwell, founder and President of Rockwell Group. "It has shown us the power of modularity and transformation, even on a small scale. I am thrilled that Leucos invited us to redesign Stacking for a new era and for multiple environments." 
"Stacking is one of our most successful products. Its timeless design is captivating and suitable for a multitude of environments in residential settings, as well as corporate and hospitality.
Transforming this product, originally imagined for floor use, into a suspension, was no easy task. David and his team did an incredible job and as soon as we saw the early sketches, we knew we had a masterpiece!" says Abramo Manfrotto, CEO of Leucos.