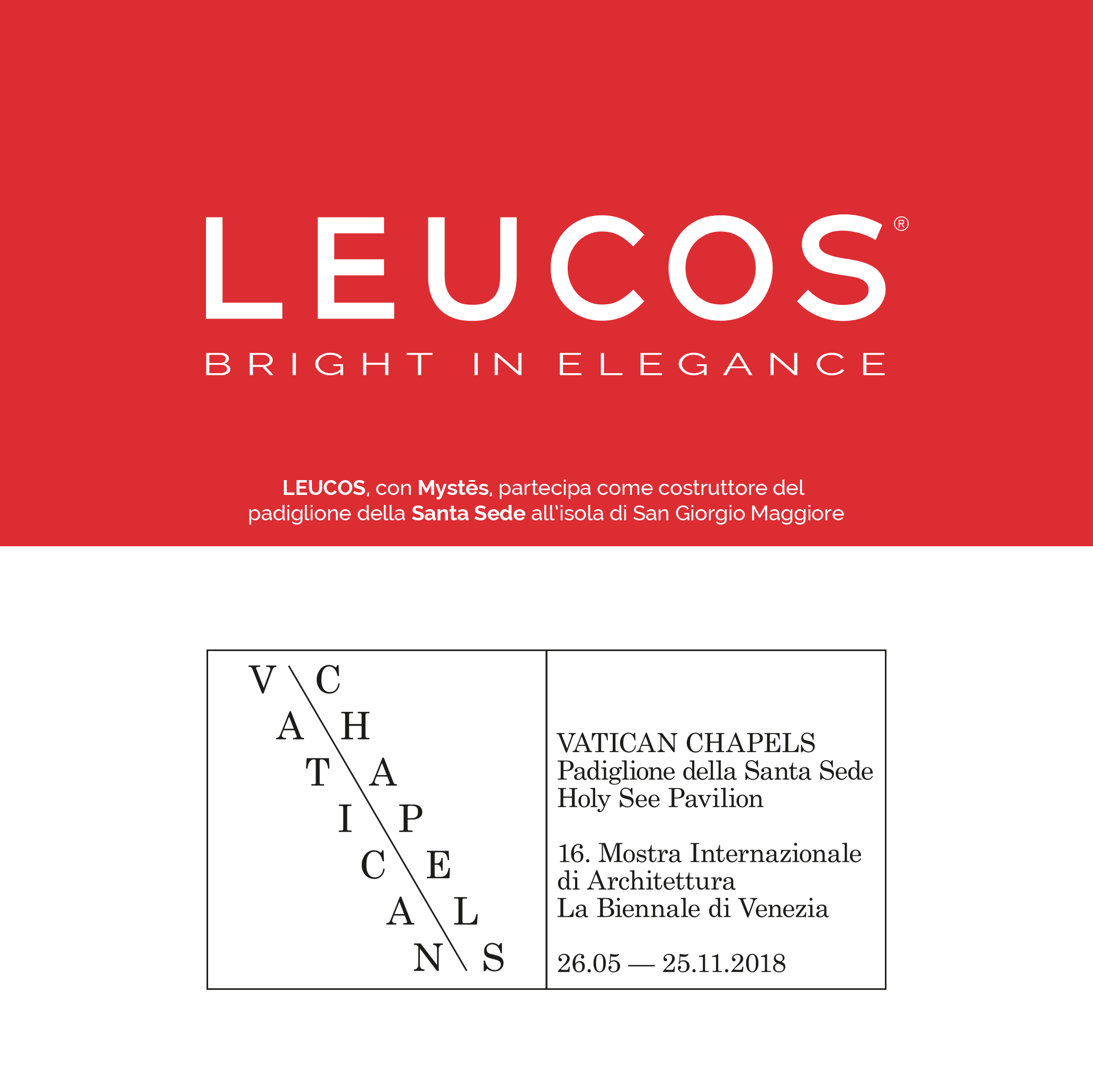 MYSTĒS – design Roberto Paoli

Mystēs is a new lamp by LEUCOS. From the Greek etymology of the name to the design, everything in this project talks of its aspiration to embody the most basic idea of lighting. Like a figurative archetype, a spark twinkles at the six vertices of structure, providing a consistent illumination. The lamp is thin but has a strong centre – a sort of knot in the middle, where lines converge from different directions – and it can be hung from the ceiling or used as a floor lamp, like a luminous spot deprived of its orthogonality. The effect is that of a mysterious journey towards a shining light that finds a new essence thanks to the latest LED technologies, which make it possible to combine ideas, practical needs, symbols and pleasantness in a single project.
The official presentation coincides with an exceptional and prestigious occasion: the first-ever participation of the Holy See in the 16th Architecture Biennale in Venice with the Vatican Chapels project. In this direct confrontation with sacred themes, namely the creation of a religious space, the project's original intent is further confirmed. Aligned in the shape of a cross to mark the path of the exhibition, or grouped in small clusters to indicate the various stages of the composition project for the 10 chapels, Mystes lamps will accompany the visitors of St. George's island along a path of light and silence. Scattered in the green park facing the water, like stars in the sky, the structures in aluminium and borosilicate glass reconcile the themes of landscape and architecture in a sober and elegant solution.
VENICE – SAN GIORGIO MAGGIORE
Commissioner: Cardinale Gianfranco Ravasi
Curators: Francesco Dal Co, Micol Forti
Exhibitors: Andrew Berman, Francesco Cellini, Javier Corvalàn, Eva Prats and Ricardo Flores, Norman Foster, Teronobu Fujimori, Sean Godsell, Carla Juacaba, Smiljan Radic, Eduardo Souto de Moura, Francesco Magnani and Traudy Pelzel
Opening: May 25, 2018
May 26 – November 25, 2018
Tuesday – Sunday h. 10:00 AM – 6:00 PM
Free entrance