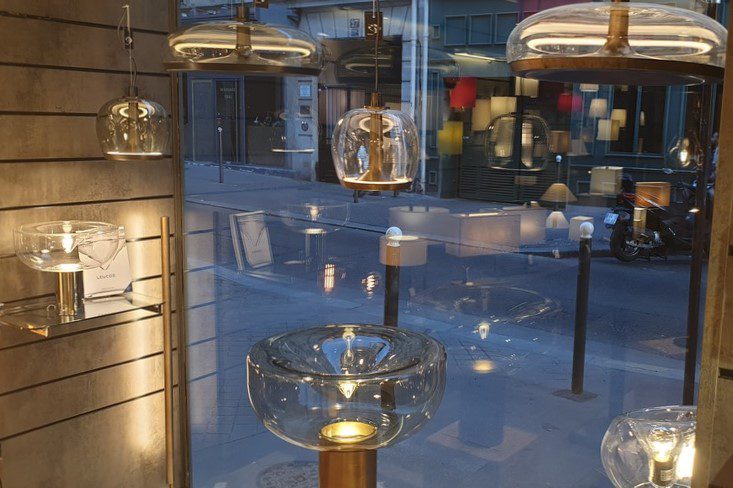 Aurelia, the new Leucos' collection of suspensions lamps designed by Patrick Jouin, has been presented at Barbier Luminaire, the well-known Parisian lighting shop located in the 16° arrondissement.
The simple and clean design of Aurelia encompasses all the technologies and research used in the mechanics of the product.
"A new simple, archetypal silhouette" as described by Patrick Jouin, Aurelia is available in two shapes of two dimensions, S 45 and Bold S 22, and six color combinations.
The easy maintenance and replacement of Aurelia's optical groups is the perfect expression of this combination of technology and aesthetics.