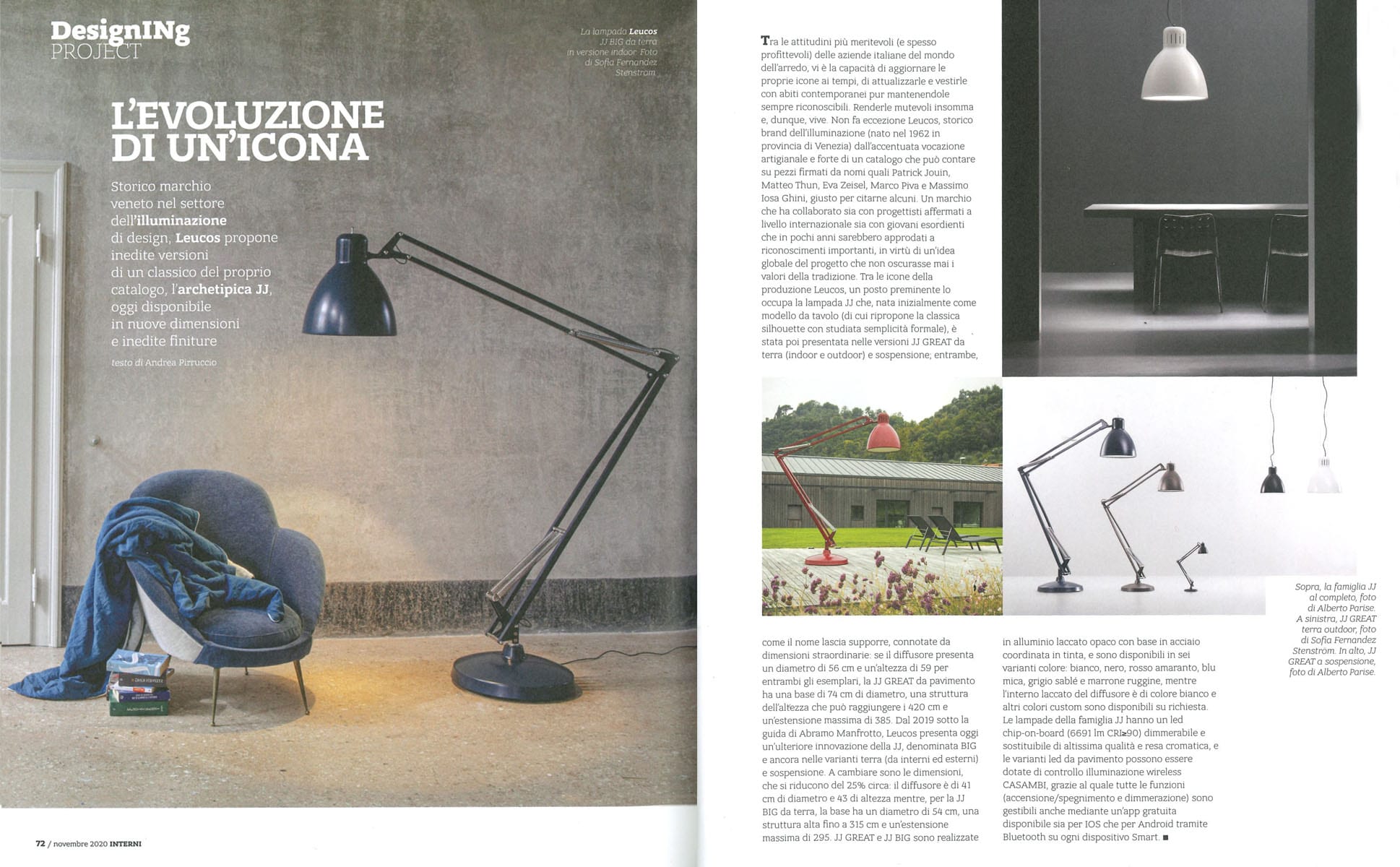 JJ BIG will be featured on the first page of the international design magazine, INTERNI.
Inside the current issue you will find exclusive images and an editorial article dedicated to JJ BIG and JJ GREAT LED Floor Lamp and Pendant. Don't miss it!
JJ BIG Outdoor Floor Lamp will have a double spread feature in ABITARE and LIVING by Corriere della Sera magazines.